There is nothing more romantic than watching the pitter-patter of rain from your veranda with a hot cuppa in hand. Be that as it may, navigating muddy puddles can be far from romantic and quite a fashion nightmare. All those gorgeous flowy summer dresses and serene whites are of no use on a rainy day. It is time to give yourself a vibrant and chic monsoon makeover.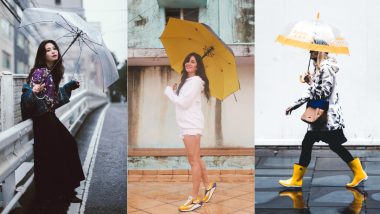 Opt for breathable fabric
Getting caught in a downpour can be a rude shock, especially if you are wearing clingy, transparent clothes. It is important to stick to breathable fabrics such as cotton blends and linen (ideally in darker hues or in prints so as to save yourself being exposed just in case if you get drenched!) to prevent sweaty and sticky on humid days. Synthetic fabrics with polyester blends are quick drying and will help if you end up walking a lot in the rain.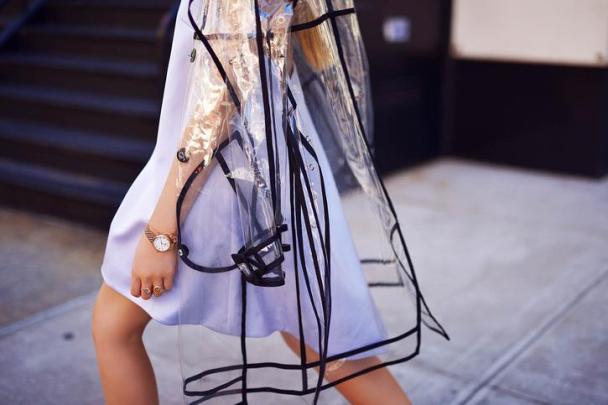 Add a splash of colour
Being rain-prepared does not mean boring and depressing though. It always works to get into an upbeat mood on cloudy day by adding some bright colours into your wardrobe. Orange, green, pink, red and yellow are great colours to choose from. Go for polo shirts, casual shirts or even tailored shirts in pastel colours.
Choose the right footwear
Wrong footwear during monsoons can cause you to slip or dirty your feet and make commuting a nightmare. Never wear shoes made of leather, suede, and velvet as they damage easily in contact with water. Go for rubber footwear such as flip-flops, plastic slip-ons and non-slippery styles like mules and sandals. Stay away from high-heels and stilettos if you are planning on walking in the rain. Try and avoid closed footwear as it can sometimes lead to possible bacterial infections. Also, invest in socks with moisture-wicking and anti-microbial qualities.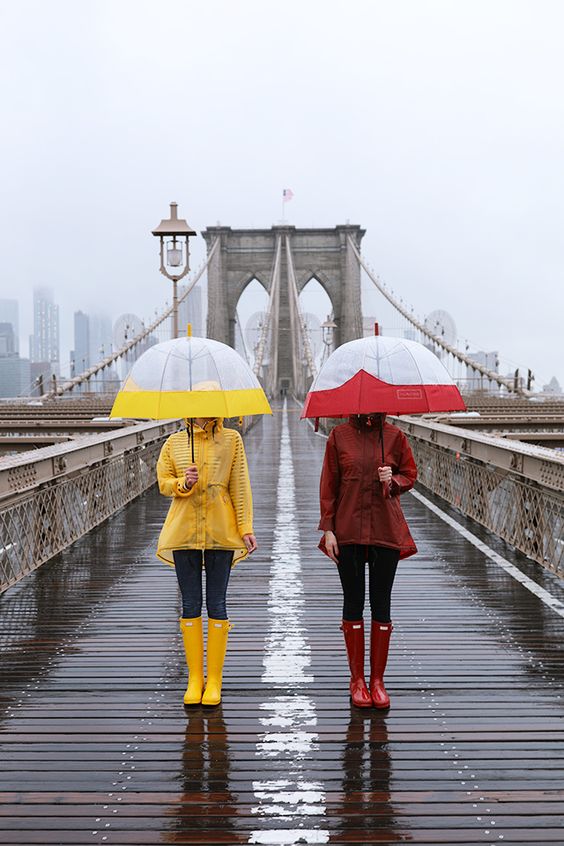 Wear short silhouettes
Choose short skirts, short dresses, cropped trousers in dark colours such as blue or black as they look less wet and camouflage muddy stains. Floral prints work well for a chic monsoon look. Wear midi dresses in small prints or pair a floral shirt with cropped jeans or skirt for a causal evening out. Avoid very long and tight sleeves as they can get uncomfortable on a wet, humid day. If you can't keep away from denims, choose lighter fabrics and ankle-length crops.
Bag some extra space
Skip your leather bag and switch to a cool sporty, waterproof backpack or a large tote bag. Remember that you need space for an umbrella, raincoat, and may be an extra shirt. So choose a large enough bag that can carry all your valuable and a few extras.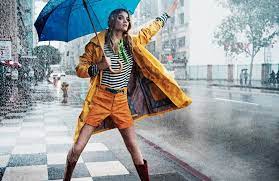 Invest in a cool rain jacket
A rain jacket will not only shield you from the rain but also up your style quotient instantly. While choosing a rain jacket always make sure it's stretchable and does not feel rubbery and uncomfortable. A rain jacket must always feel breathable. Go for a bright coloured rain jacket that can add life to any boring outfit